Entrepreneurship Education and Economic Independence of University Graduates in South-West, Nigeria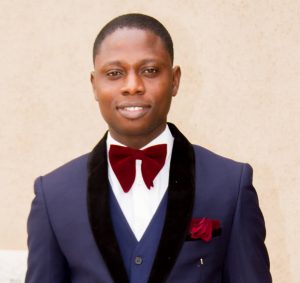 My Ph.D. Dissertation examined the extent to which entrepreneurship education delivery can foster graduates' economic independence in South-West, Nigeria. Carol Weiss Theory of Change underpinned the study alongside the Slaughter and Rhoades Theory of Academic Capitalism, and Edgar Schein Theory of Organisational Culture and Leadership. Five research questions and three hypotheses were answered and tested respectively to guide the study. The study adopted a mixed-methodology anchored on explanatory sequential design. Multistage sampling procedure was used to select 576 undergraduate students, 100 graduates, 45 lecturers, and nine Directors of Entrepreneurship Development Centres from nine universities in South-West, Nigeria. Structured questionnaire, interview guide, and focus group discussions were used as research instruments for data collection. The data collected were analyzed using frequency distribution, percentages, and mean score for descriptive analyses, while Pearson product moment Correlation coefficient and regression Analysis were used to test the hypotheses at 0.05 significant level. Qualitative data were analyzed using thematic analysis. The study concludes that entrepreneurship education will have a significant outcome on graduates if it is adequately delivered. Based on the findings obtained, it was recommended that there is a need to domesticate entrepreneurship education practice model in every university in Nigeria to ensure effective and efficient delivery of entrepreneurship education, among others.
Experiences and lessons learnt  
I had lots of experiences in the course of my Ph.D. journey in the University of Lagos. I had the good, bad and the ugly. I can say that right from my proposal defense to post-field was a smooth sailing one enveloped with good experiences. The APC (Academic Planning Committee) experience was the bad one for me because I was asked to re-appear, and then the ugly experience was during the preparation and completion of my Oral defense. At some point it looks as if it won't end and the VIVA won't take place due to unforeseen circumstances. But in the end, I came, worked hard and conquered. All these experiences taught me that all good things don't come easily. In other words, to achieve success in anything, you have to work for it to earn or achieve it with the help of God Almighty.
Future outlook and expectations
While doing my PhD program, I used to tell myself that completing Ph.D. program without doing Post-Doctoral program is like becoming a Professor without doing inaugural lecture. It is an academic debt. Hence, my future outlook is to set for a post-doctoral fellowship journey that will expand and replicate my PhD thesis in other climes. This I believe will strengthen my research expertise and professionalism in the area of my specialization and field of study.
After the completion of the post-doctoral program, I believe I would have been much more equipped to give back to the society in terms of producing quality research output that will solve immediate and future problems for the development of the society and the world at large.