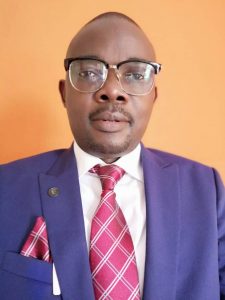 Dr. Sunday Abayomi, ADEBISI
Associate Professor & Director ARUA-USD, CoE.
Dr. Sunday Abayomi ADEBISI is an Associate Professor in the Department of Business Administration, and the Director, Entrepreneurship and Skills Development Centre, University of Lagos, Nigeria. In 2018, his proposal won the hosting right of the African Research Universities Alliance (ARUA) Centre of Excellence for University of Lagos to become the Leader and Hub in Africa for research in engaging Skills Development and Sustainable Entrepreneurship to combat the menace of unemployment in Africa. He is also the Director of this ARUA Research Centre of Excellence. He was also the Lead Researcher (Rocket Data Star) of the Regional Entrepreneurship Accelerated Program (REAP); an Entrepreneurship programme that University of Lagos conducted in partnership with the MIT, United States of America. Dr. Adebisi has turned around the story of Entrepreneurship education in University of Lagos by bringing this very important knowledge out of the oblivion. He has led the students to achieve many milestones among which are; leading 22 Teams comprising 156 Students and 35 Lecturers of University of Lagos to innovate and design 22 new products and services prototypes in the Lufthansa sponsored Design Thinking project in 2017 of which 3 of them are already being developed into a full blown business. He recently; in April 2018, led 20 Teams of 4 Students each across the entire University to participate, for the first time in 40 years, the Coca-Cola sponsored Global Management Challenge (GMC) Business Simulation Competition. He led UNILAG students to win nationally and they proceeded to represent Nigeria for the first time ever, in the Dubai International Competition. He has just recently in May 2019 led the students to win the Global Management Challenge in Nigeria for University of Lagos to also represent Nigeria in Russia by July, 2019.
Dr. Adebisi is a First-Class Honors graduate, with a Ph.D. degree in Business Administration. His specializations include; Sustainable Strategic Entrepreneurship (for Unemployment Solutions); International Business & Entrepreneurship; Business Development for Youth Economic Empowerment; .Competitive Strategy and presently developing insight into Forensic Strategic Management. He has published widely home and abroad and with about 50 journal articles and books to his credits. As part of his excellent performances in pragmatic research, Dr Adebisi was appointed the Project Manager and Research Advisor of the $500,000 Commercial Pilot of M(E)thanol Clean Cookstoves Project of the Shell Nigeria Exploration and Production Company (SNEPCo) in Lagos, Nigeria, the first of its kind project in West Africa. He was, therefore, seconded by the University to Shell for two years to oversee this Pilot Study. He is a Scholar of the Soochow University China, with a fully sponsored research study by the Chinese Government between in 2013. His China's research outcomes presented at the 2014 World Conference of the British Academy of Management (BAM) held in Belfast, Northern Ireland, United Kingdom(where 914 papers were presented from more than 350 Universities over 50 countries of the world), won an International award of Best Full Paper in Performance Management and was the only award won by an African in the total 36 awards presented. In June 2017, he also won another international Award of the EFMD 2016 Best African Case in Berlin, Germany. He is a member of many Professional and Academic bodies: Academy of International Business (AIB) USA; Strategic Management Society (SMS) USA; British Academy of Management (U.K.); The Academy of Management, Nigeria (TAMN); Nigerian Society for Financial Research (NSFR); Nigerian Institute of Management (NIM Chartered); and National Institute of Marketing of Nigeria (NIMN).
Dr Adebisi passion is to see to it that Africa replicates the Silicon Valley of America to engender sporadic innovation and entrepreneurship development for poverty eradication and economic self-sufficiency for African youth. Dr Adebisi is poised to making African youths gainfully engaged and productive not by working for anyone or queuing for the unavailable jobs, but by creating many business Start-ups right from Campus and grow them to business empires. This passion of his has made him to drive aggressive collaborations with private sector and meaningful entrepreneurs to support the realization of this dream of his University. Coupled with winning for the University, the ARUA Centre of Excellence for Unemployment and Skills Development, there is no doubt that University of Lagos is fully ready to become the entrepreneurship and innovation hub for Africa that will push a new frontier in the teaching, research and practice of Entrepreneurship for economic development of African nations. He is the Track Expert for Innovation, Entrepreneurship, and Sustainable Development Goals in Africa.
He can be contacted through:
Tel. +234-08028263032; +2347032732296
E-Mails: sadebisi@unilag.edu.ng; yommysun@gmail.com