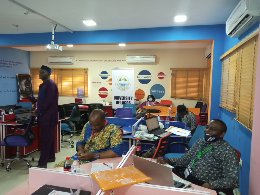 Over the years, African countries have initiated varying interventions to combat youth unemployment. Unfortunately, the rate of youth unemployment across African countries has continued to rise rather than decline. The urgency of the demand for innovative youth employment solutions is the underlying motivation for the baseline assessment.
Primarily, the baseline assessment seeks to identify specific efforts previously deployed to tackle youth unemployment in Nigeria. The baseline assessment research was carried out using a mixed method of desktop research and field survey methodologies. Research methods include:
a) critical reviews of previous and existing policy documents on public youth employment interventions in Nigeria;
b) Empirical analysis on public youth employment interventions in Nigeria and categorising their findings;
c) reviewing policy briefs on public youth employment interventions in Nigeria;
d) analysis of case studies around public youth employment interventions in Nigeria; and
e) Interview with selected youth and online administration of questionnaires among young people (beneficiaries of the previous or existing youth intervention programs and selected non-beneficiaries of the programs).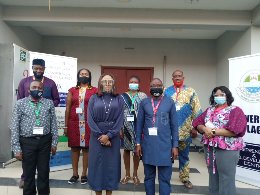 Objectives of the PRAC-4-YUSA BASELINE ASSESSMENT
The baseline assessment was conducted in order to:
Identify action-based capacity building and researched-informed interventions that will foster youth entrepreneurship, skills development, and job-creation mindsets within unemployed youth across the continent of Africa.
Provide a unique platform for the evaluation of public youth employment intervention outcomes across the selected countries of Sub-Saharan Africa;
iii. Give the various Faculty Members, Postdoctoral, Doctoral students and other researchers involved in PRAC-4-YUSA Grant the opportunity to be better focused on existing gaps for further research;
Identify key efforts in the various countries previously employed to tackle the challenges of youth unemployment;
Provide platforms to evaluate the outcomes of previous programs, understand their shortcomings and build on their successes or seek novel strategies based on research; and
Understand more broadly, youth employment challenges in Africa.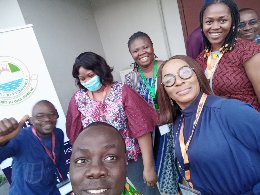 The baseline assessment report has been able to establish the complexities and peculiarities of youth unemployment challenges in Nigeria and the national youth employment intervention programmes instituted over the years to tackle this endemic challenge. Over the past two decades, youth unemployment has been on a steady increase, with the last ten years showing a sporadic increase in the youth unemployment rate despite the myriad of these intervention programmes within these years.
It was recommended that more effort should be channeled by the government to ensure that entrepreneurship education and skills development hubs is promoted formally, non-formally, and informally so that all the youth irrespective of their location can have access to entrepreneurship education and opportunities. This can be done by establishing entrepreneurship skills and hubs in each local government managed and controlled by higher education institutions in the state. These hubs will be responsible for exposing the youth to idea creation and innovation, entrepreneurship pitching and project competitions, business co-creation, access to funding, and business formalisation among others.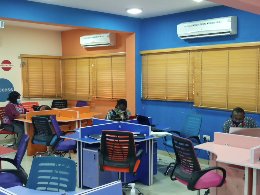 ARUA, COE-USD WRITE-SHOP – PRAC-4-YUSA BASELINE ASSESSMENT PROJECT